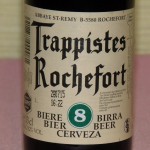 And again the followers of the Belgiandelicacies.com blog needed to wait for a while before some new content was added. But I have great news: in the future I will work on the speed for new posts + I promise to expand the product range I am discussing on Belgiandelicacies.com. Whatever that means: follow the blog and find it out!
The beer itself was a pretty nice beer to explore and ended with a good result: 7.8 out of 10
Want to read more? Have a look on Belgian Delicacies!
Johan