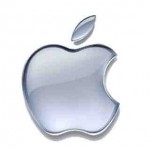 I've been an Apple user since late 2001, long before the average Windows-users was seduced to start using the Mac platform through shiny and (honestly) overpriced iphones.
I've been a proud Apple user since and I was able to gather a lot of knowledge (troubleshooting, general use, internet…) about the Mac OS X.
Through Mac-opleiding.be I want to share this information and I want to advertise the Mac OS X courses I am teaching for individuals, business owners and SMEs.
Besides the courses, I also created a small e-shop where customers can order some peripherals for their Mac computers.