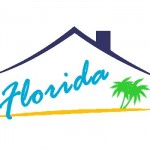 My initial project, RentAHolidayVillaInFlorida.com was changed into 2Florida.com early on 2014.
Through this website, I want to give owners and rental agencies of holiday villas (and condos, townhouses,…) in Florida a possibility to find guests within the a merely Western European public. The differentiating factor of this website, compared to most competing websites, is the focus on Florida. No villas in France, Spain or South-Africa on our website, no referrals to some cheap South-American hotels, only Florida.
The website can be visited in Dutch and English and most parts are also available in French and German.
2Florida.com is a Joomla based website, with the RPL-core component of Realtyna LLC. The main development was done by Realtyna.
On a regular base I update this website with news on Florida, tourist travel information and all actions that are necessary to make sure the owners and agencies get quality booking requests for their holiday properties.