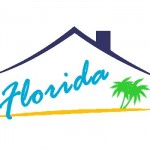 It's been quite some months since I gave you an update on the most interesting project I'm currently working on: the Florida holiday rental business.
Well, I really wish I could tell you the website came out of the development status and went live, but unfortunately I can't.
It's only since mid-September that the developers increased their speed. Actually it felt like they did the same amount of work on six weeks between mid-September and end of October, as they did in the 10 months preceding that period. I don't know what to think: once they get started again, the speed goes up significantly. But once there is a holiday in sight, you can be sure it takes another 3 weeks to get the project moving again. It's a fact that by now the website has been under development for more then a year. It could (and should) have been online already several months ago. But OK, things happen and I can only say that I learned 1 very important lesson for future collaboration with web developers: "include a deadline and a penalty when the deadline is exceeded".
Hope this advice can help somebody else out there as well.
Johan