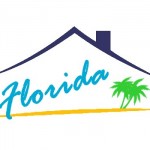 OK, I decided: during next week (2nd week of March) the launch of the beta version of the Florida Holiday Rental website will take place! I realize that it won't have already all features as I planned it to have, but the current version is working and stable enough for a public release.
So, how did I suddenly came to making this decision? Well, first of all because this project has been under development for far too long now. Waiting any longer until the developers our finally completely finished (if ever…) would only cause much more delay, for which there is no time anymore.
And as second reason: some colleague-entrepreneurs I've met last week, convinced me to start with what I already have.
Last week, I attended a startup event in Brussels for (Internet)entrepreneurs. It was a very interesting and inspiring meeting. During the networking moment, I talked to some colleague Internet entrepreneurs and explained them the Florida Holiday Rental project. Some of them were in the same case as I am (dealing with never-ending development times and/or having a working beta version). One advise came around several times: "don't wait any longer, launch with what you already got".
Back home I started to think about all pros and contras I could invent for launching a beta version. And the only thing I could come up with myself is that the beta should have been launched already a while ago.
At this moment we are preparing for the launch (Woow, actually that sounds really spectacular!). I'll let you know as soon as the project is out there, in cyberspace! And then, of course, I expect you to be my next visitor! 🙂
Stay tuned,
Johan